Heron
 Term One 2020-2021
Term 1 Week 3 (14th -18th September)
Well done to all of the children in Heron class last week  for being so engaged and enthusiastic about their learning. You would never have know that this was the first time the Reception children had been in school full time for a whole week!
We started our new learning Theme, "Who can be a Superhero?" by thinking about all the Superheroes that the children already know. We had some fabulous drawings and collages made the children, ranging from Batman to Supertato.  In the coming week we will explore  the book "Superworm" by Julia Donaldson and will be thinking about the question, What makes a good Superhero?  There will be lots of oracy work with the children being encouraged to ask questions about the Superheroes that they know and what makes them special. We will also  be retelling and acting out stories and even creating our own ones too.
In Maths we will be exploring what the Reception children already know about numbers as well as practising our number formation and matching and sorting numbers and shapes.The Year 1 children will be comparing numbers within 10 to ensure they have a really secure understanding of each number.
We hope you have a lovely weekend. I think the children will be very tired so I hope you all manage to relax a little!
Term 1 Week 2 (7th – 11th September)
Well done Heron Class!
What a fantastic 3 days we have had! Mrs Thomas and myself can't believe how well the new Reception children settled into the class and learned their new routines so quickly. We are very impressed!
We are also so proud of the Year 1 children who have been amazing tour guides for their new classmates and have been very mature in their attitudes towards work.
All the Year 1 Children have a new reading book to take home. These will come back to school and remain 'quarantined' until they go back into the general stock again. The children will change their book on a Monday and a Friday. Please encourage them to read the book more than once if possible, this will help to give them a deeper understanding of the text and the repetition will help them to recognise words. Please ask your child questions about their book and get them to give you their opinions of it. Ask questions such as
Did  you like it?
Why? Why not?
What was your favourite part of the story?
Which characters did they like? Why?
We are still waiting for our new  Reception Reading Diaries to arrive but hopefully they will be with us by the end of this week. We will send home a class library book on Fridays and Mondays for you to  read to  your child and share with them.  We will do this for the next 4 weeks  and then your child will start to bring home a reading scheme book. Please ask your child questions about the story such  as:
What did you like?
Which was your favourite page?
Was there anything you didn't like? Why?
In the coming week we will be starting our new Learning Theme – Who can be a Superhero? We will be focusing on the book "Supertato" and will be looking at what it takes to be a superhero
In Year 1 our Maths learning is currently based on place value and we will continue to explore  different ways to make up 10. In Reception we are  finding out what the children know about numbers and they will be provided with plenty of practical opportunities to demonstrate what they know so that we can develop their skills further.
Keep up the great effort Heron Class, We are really looking forward to the coming week.
Term 1 Week 1  (2nd -4th September)
Welcome Back!
A huge hello and welcome to the new year in Heron  Class!
Your class teacher will be myself, Mrs Baltzer and I am supported by the wonderful Mrs Thomas. We  are also very lucky this term as Mrs Blyth will also be working with us for 2 afternoons a week. We are extremely excited to meet all our new Reception children as well as welcoming back our Year 1's. We can't wait to work with you this year. We will post weekly updates on this website to keep you informed of the children's learning journey.
Information that has been sent out from school should give you an insight as to how coming back to school will look. We understand that you may have questions so please ask us if you do. You are also encouraged to email the school if you require further information:     info@ppsa.theplt.org.uk
We are really looking forward to getting to know you all in  the year ahead and can't wait for the term to start!
Term 6
Welcome to Term 6
Since coming back to school a couple of weeks ago, we have been having great fun in our  Reception Bubble with Mrs Baltzer and Mrs Thomas. The Year 1's have been engrossed in their learning next door with Mrs Elms, Mrs Barker and Mrs Blythe. We have all been doing alot of outdoor learning , creating environmental art pieces inspired by Andy Goldsworthy, creating bug hotels and snail houses, researching insect and animal habitats and doing some amazing observational drawings of snails.
We have been reviewing our phonics and applying our knowledge of sounds to spelling, writing and reading.
Our Maths work has involved measuring, capacity, place value and problem solving using our counting, addition and subtraction skills.
Please continue to look at our Google Classrooms or Tapestry pages for Home Learning.
22.5.2020
Following further guidance, we have issued the following letter for all parents and carers of our Pawlett Primary School Academy families.  Please email us on info@ppsa.theplt.org.uk if you have any questions.
Term 5 Week 5
We hope you are all doing well and enjoying your home learning. If you are in Year 1 please go to Google Classrooms and if you are in Reception log onto Tapestry to find some exciting learning activities.
The website below could be really useful if you are looking for some new books to read.
https://home.oxfordowl.co.uk/books/free-ebooks/
Remember, if you have any questions at all  please let us know on info@ppsa.theplt.org.uk and we will help!
Term 5 Week 4
These fun Reading Challenges have been created by the @OpenUni_RfP team.
Click on this link and choose your preferred age range and get going! Which reading challenge will you do first?
Term 5 Week 3
Welcome to a new week of learning. We hope you had a lovely weekend.
Remember, if you have any questions at all  please let us know on info@ppsa.theplt.org.uk and we will help!
If you are in Year 1 please go to Google Classrooms and if you are in Reception log onto Tapestry to find some exciting learning activities.
This week for English we will be focusing on our Learning Theme – Whose Footsteps do I follow? We will be asking and answering lots of questions to do a little bit of research about our families and what their lives were like when they were about the same age as you. There will be lots of oracy (talking) and writing, practising our listing and spelling skills.
In Maths in Year 1 we will be looking at number bonds and part whole models so please continue to follow The White Rose lessons.  In Reception we will be focusing on pattern  and adding more to a given number and will be looking at the story of The Very Hungry Caterpillar.
Please continue to do the RWI phonics lessons and remember to read, listen to stories, share your favourite books and even write your own books. I know you are great at that!
The following link is a great way to practice your reading skills. It is so much fun and the great news is that it is free to download at the moment.
https://www.teachyourmonstertoread.com/blog/teach-monster-learn-to-read-app-free-coronavirus
Also don't forget to visit Spelling Shed!Spelling Shed
Have a great week.
Term 5 Week 2
Welcome to a new week of learning. We hope you had a lovely weekend.
Remember, if you have any questions at all  please let us know on info@ppsa.theplt.org.uk and we will help!
If you are in Year 1 please go to Google Classrooms and if you are in Reception log onto Tapestry to find some exciting learning activities.
In English we will be continuing to look at the story "Mr Gumpy's Outing" by John Burningham and then at the end of the week we will look at some other books by the same author.
In Maths we will continue with the White Rose lessons which  in Year 1  will focus on a mixture of concepts including capacity, counting in 10's, making equal groups and making arrays. The Reception Crew will be doing some number activities based on the story, "What the Ladybird Heard" by Julia Donaldson as well as continuing with their work on pattern
Our Learning Theme, "Whose Footsteps Do I Follow" will have a geography focus this week and we will be thinking of where we live and the roads and things around our houses.
We look forward to seeing your work and your fabulous creative ideas.
Additional useful resources
https://www.bbc.co.uk/bitesize
https://www.thebodycoach.com/blog/pe-with-joe-1254.html
https://www.ictgames.com/
https://home.oxfordowl.co.uk/blog/online-author-videos-storytelling-draw-along-challenges/
Google Classroom is now live!  You will have all been sent login details, ANY problems please let us know on info@ppsa.theplt.org.uk and we will help!
Reception children – your learning remains through Tapestry, please continue to use this as you have been doing in usual times.
WELCOME TO TERM 5!
Today marks the start of term 5 and even though it's not the start to the summer term we would have wanted or liked, we will all make the best of it.
Logins and passwords for Google Classroom will sent to you today.  Along with a children and parent guide of how to use it.  If you have any problems with this over the coming days and weeks. please let us know (info@ppsa.theplt.org.uk).  It is all very new to us too but between us we will work it out – we promise!
We appreciate how hard it is to keep children motivated and engaged with home learning and many of you are also trying to work from home so please don't put any pressure on yourselves or your children and only do what you can. We are here to help if you need anything so please contact us if you have any concerns.
The most important thing is that we all stay home and stay safe. We will continue to post lots of links to free online materials that are easy to access from home on Facebook and Twitter. From today BBC bitesize are launching daily lessons for all year groups which are a fantastic free resource: www.bbc.co.uk/bitesize  We will signpost you to some of these lessons on Google classroom.
Please take care and know that we miss you all so much and cannot wait until we can be together again.
3/4/2020
Good afternoon everyone! As Easter is fast approaching here are some Easter activities you could try over the holidays.  Please try as many or as few as you want.
Easter Learning Theme Challenge Grid Early Years and KS1
Additional activities
t-t-5015-design-an-easter-egg-a4-activity-sheet_ver_2
t-t-002-ks1-easter-egg-template-colouring-sheets_ver_4
t-t-2546556–new-easter-dot-to-dot-activity-sheets_ver_2
T-T-17242-Easter-Themed-Maths-Activity-Book_ver_6
Enjoy! Have an eggsciting Easter!
It's Friday and that can only mean one thing (well two actually but more of that in a moment).
#FreeWritingFriday
For just 15 mins today, find somewhere quiet and write – about anything you like, as long as you are writing – one rule – silent working! I will share the fact we are continuing this with Cressida Cowell (author of How to Train Your Dragon series and the Wizards of Once books) as she is the one who inspired us to start it.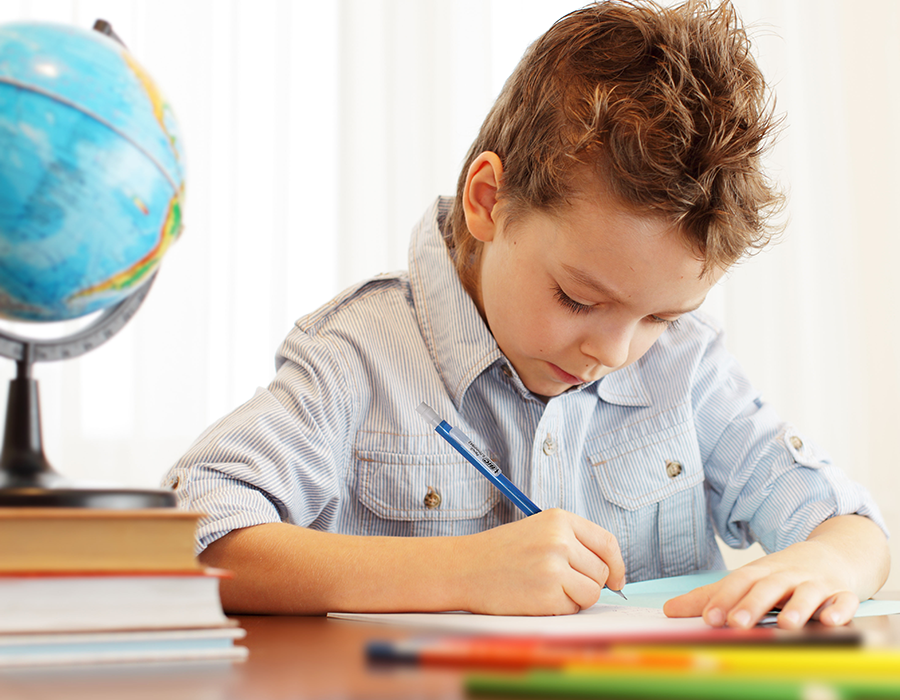 The other thing that Friday means is #HotChocFriday!  We'd like to see as many of you enjoying a well-deserved hot chocolate, because we feel you have all been going above and beyond at the moment.  You know what mums and dads, you absolutely deserve one too, thank you for ALL your support at this time – send us your pictures of you enjoying your #HotChocFriday.
2/4/2020
Hello to all you distance learners out there!  I wanted to say how exceptionally proud we all are at PPSA of what learning you are continuing to do whilst we are in this situation.  It is really tough, we do understand and parents out there we are not expecting you at this point to be teaching your child NEW things,  (don't worry we won't be asking you to teach the present perfect tense or fronted adverbials) but what you can teach them is how to boil an egg or re-wire a plug or how to build a den with nothing but a sheet and some clothes pegs!  All of us are having to grow into our new roles at the moment, so give yourselves time to do this – we all need time to readjust.
After Easter, if we are all still in this current situation, we be using Google Classroom.  More information will be sent out about this over the coming days.  This will enable children (teachers and parents) to have a little more structure in their distance learning.  Watch this space.
In the meantime here are some mindfulness ideas for kids – enjoy!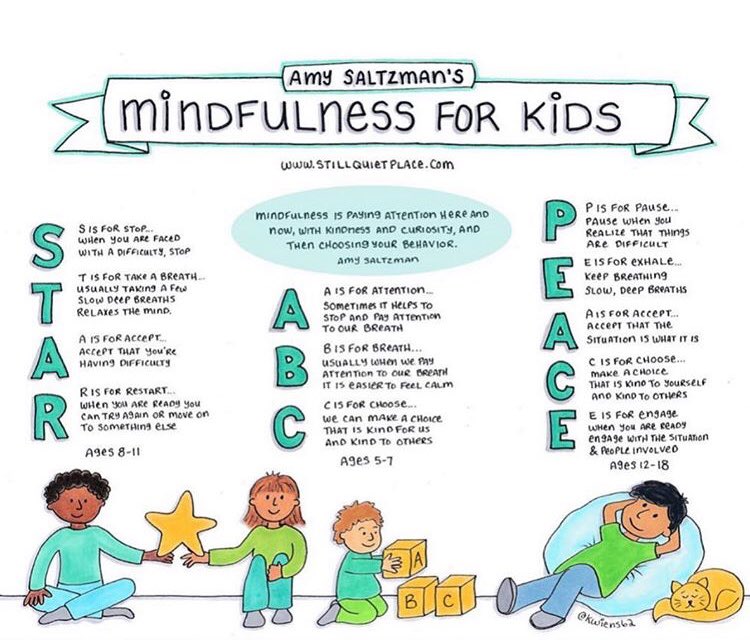 2/4/2020
Good morning everyone! Here are a few more activities to keep you going.
English
Look at the picture. Write a story about something you see in the picture or write some sentences to describe what you see. Remember to use some interesting adjectives (describing words).
Maths
Look around your house or garden to see how many numbers you can find. Write them down, checking you have written them the correct way. You can check here just to make sure they are correct. Of course you can use numbers that are much bigger than 20. Remember to look on food packets.
1  2  3  4  5  6  7  8  9  10  11  12  13  14  15  16  17  18 19 20
Or  try an online game.
https://www.ictgames.com/mobilePage/countingCaterpillar/
1/4/2020
Good morning all!  Welcome to April everyone.  It is lovely to be hearing from you, emails, pictures, videos – they are all fabulous to see please keep them coming info@ppsa.theplt.org.uk
We have been updating our Facebook page – thank you to the parents who have sent me things to add, this is great.
We all know we cannot go out and about at the moment (except for essential reasons) so lots of places have opened up their virtual doors for us to visit.
Take a look at:  virtual tours
Any of you want to get crafty and arty? Leila who runs create you has got products which can be delivered and she does a live class every Monday and Wednesday at 2pm and sets challenges for the children as well.
Thank you Louise for sharing that with us at Pawlett Primary School.
https://www.facebook.com/groups/210513623365870/?ref=sha
Let us know where you have 'visited' today!
31/3/2020
What a lovely sunny day it is today!
Here are a few more activities to help you with your home learning.
English –  Here's another activity that is similar to yesterdays. Write an a,b,c of food by either writing or drawing something for every letter of the alphabet..
a – apple
b – bread
c – carrot
Maths
Year 1
Choose a number between 7 and 20.
How many ways can you find to make it?
Can you find a subtraction?
Now try some different numbers
You could make or draw a part, whole diagram.
Or use an online one
https://www.ictgames.com/mobilePage/partPartWhole/index.html
Reception 
Do the same as above but with numbers from 3 -10
30/3/2020
Good morning to you all.  Here we are Week #2 of our 'new normal'.  I hope you all had a good weekend.
Here are a couple of things to do that wont involve looking at a computer.
English
Make an  a,b,c  of animals by either writing of drawing an animal (or bird) for every letter of the alphabet.
For example:
a  – alligator
b – bear
c – cow
Maths
Year 1 – Go on a 3 D shape hunt around the house or garden looking for spheres, cones, pyramids, cubes and cuboids.
Reception – Go on a 2 D shape hunt around the house or garden  looking for circles, squares, rectangles, triangles and hexagons (remember – 6 sides).
Lots of other activities will be posted on our pages this week, also on Facebook and Twitter.
I was sent this over the week, thought I would share it with you all.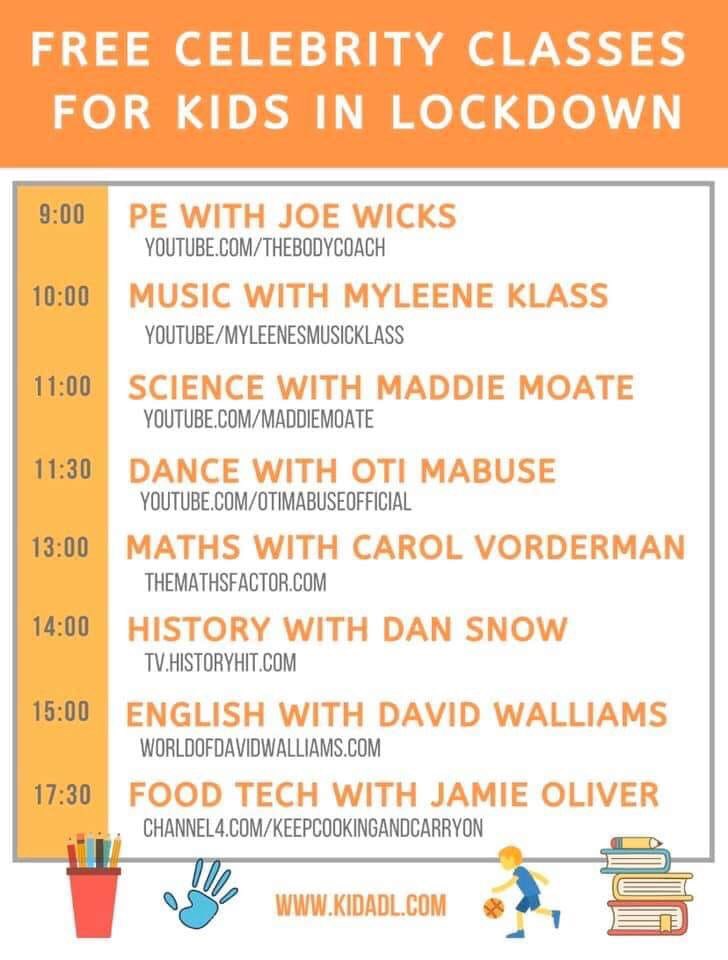 Please keep in touch, send us  pictures of your learning to info@ppsa.theplt.org.uk
27/03/2020
Good Morning!
Hope you enjoyed listening to Benji Davies yesterday. Another author we have looked at before is also reading his stories everyday so please check out the link below to listen to Oliver Jeffers.
https://www.oliverjeffers.com/books
What another beautiful day it is out there.
I have just been sent a link to @ChesterZoo as they are opening up their (virtual) doors for us all to spend the day at the zoo.
🐘🎥 LIVE: A virtual zoo day at @chesterzoo! 🎥🦒

As you can't come to #TheZoo right now, we'll bring it to you!

Join us on our @Facebook page tomorrow from 10am and enjoy a whole day of animal antics, LIVE from your sofa 🙌#StayHomeSaveLives pic.twitter.com/rNsMpCpnXk

— Chester Zoo (@chesterzoo) March 26, 2020
Enjoy!
26/03/2020
Below is a link to Instagram where the author Benji Davies is reading his book,"The Storm Whale" . Heron class focused on this book really closely this term so this is a great opportunity for the children to re-visit the story and see the author as well.
GOOD MORNING ALL! Watch this space for updates later….
25/03/2020
Hi everyone – we do hope you are all ok out there?  Please get in touch with us if you are experiencing any problems with any of the activities we have suggested – or indeed just want to say hello – we would love to hear from you.  We are all missing seeing you, drop us an email on info@ppsa.theplt.org.uk
There have been a few issues with some of the websites being a little overwhelmed with traffic, but as far as we are aware this has settled a little now.
We are looking into using Google Classrooms as this situation continues, but we will update you with how this develops and how we can all use it.
Take care of yourselves, stay safe, and stay in touch
Good Morning Everyone!
Click the link to a time table of free online lessons.  For Phonics, I would recommend the 10.00 phase 2  Speed Sounds lesson for Reception and the Phase 3 Speed Sounds at 10.30 for Year 1 . In most cases this will be revision but it will enable you to see how good your children are. Please continue to do some of the other activities suggested in earlier posts. Mix it up a bit ! Have fun!
timetable for free online lessons UPDATED
24/03/2020
Here are a few more resources to help you.
Maths
Click the link below to find a range of practical maths activities that are linked closely to the Reception maths objectives. They are also great activities for Year 1 children to reinforce what they have been learning in Maths.
Any of the Numberblocks episodes provide a great way of revising what we have been learrning this year.
https://www.bbc.co.uk/iplayer/episodes/b08bzfnh/numberblocks
Phonics
This is a  great way of keeping up with phonics learning. Perfect for Reception children and Year 1
https://www.youtube.com/watch?v=Kqjvl__oSGg&feature=youtu.be&fbclid=IwAR0L9SukWk_a6HzuqwRGrLmFQki0VWIMbgEcQBYiksh1LmcjBX_V1bak8ic
Here is a link to Audible Stories – All stories are free to stream on your desktop, laptop, phone or tablet.
Good  morning all! Another beautiful day out there, try as much as you can to get some sunshine and fresh air albeit in a garden, balcony or even through an open window!  Take care and stay safe.
Please continue to look at the timetable below, dated 23/03/2020 for a suggestion of things to do. We also invite all Reception Crew parents to upload any home learning onto Tapestry. We would love to see what you have been getting up to. We hope you are finding some fun things to do!
David Walliams is releasing a free audio story every day.  Click here to find out more World of David Walliams.  Thank you!
23/03/2020
Suggested TimeTable
Please click on the link above for some ideas of what to do and when!
10am today (and every day) there is a #MathsParty hosted by White Rose Maths.
Log in to WhiteRoseMaths/Homelearning
Select your year group, watch the video, try the questions, if you are stuck you can email mathshelp@whiterosemaths.com or email us at info@ppsa.theplt.org.uk – Happy Maths Party!
Useful links and resources for you to access over the coming weeks
We can't thank you enough for your patience and kindness over the past week with regards to our current situation.  This is an unprecedented situation that we find ourselves in and we know you appreciate that we do not know all the answers but we can assure that we will keep the communication lines open and keep you up to date with developments.  Should you need to contact us please email info@ppsa.theplt.org.uk and we will get back to you as soon as we can.
We will be updating all our class pages over the coming weeks.  Learning resources have been sent home, along with reading books and exercise books in which children can use – they are theirs to keep.
Lots of learning related organisations are offering free access or free apps.   Ones we would suggest are:
This is an absolutely fabulous resource for those learning to read – can't recommend it highly enough.
https://whiterosemaths.com/homelearning/
We follow the small steps approach to maths and use White Rose Maths at school – this has been released today. It really is an excellent resource and the activities planned are exactly what we would have been doing in school. Once you get into the Home learning page click on Home Learning – Early Years for Reception or Home Learning – Year 1 for Year 1.
Please continue to encourage your child to read as much as possible and ask them questions about what they have read. You can also encourage them to tell you their own stories based on their favourite books. Heron class are great story tellers!
The Reception children have several packs of sound cards that have been sent home over the past term. You can encourage your child to tell you the sounds and then tell you words that start with each letter. They could draw pictures of the words  as well as try to make the words up using their sound cards. For an extra challenge they can write the words themselves. The most important thing is to have fun!
More to follow…