Children's mental health
Empowering children and young people to find the right wellbeing support at the right time, Somerset Big Tent is a partnership of Charities, Charitable Incorporated Organisations and Community Interest Companies. These are VCSE* organisations that provide a range of services including positive activities, therapeutic services and specialist support to increase positive wellbeing and improve mental health within children and young people aged 5-25 in Somerset.
All services on the Somerset Big Tent website have gone through a quality and safety assurance process*, this means that Somerset Big Tent has met with each organisation and are satisfied with the key documents and information that they have provided us with.
Children's Mental Health Resources
Anxiety
Helping Your Child with Anxiety
EBSA (Emotionally Based School Avoidance)
Mental Health
Children's Mental Health – A Parent's Guide BUPA
Talking About Mental Health Tips for Parents and Carers
Self-care
Here are some lovely ideas for Mindfulness for Kids – enjoy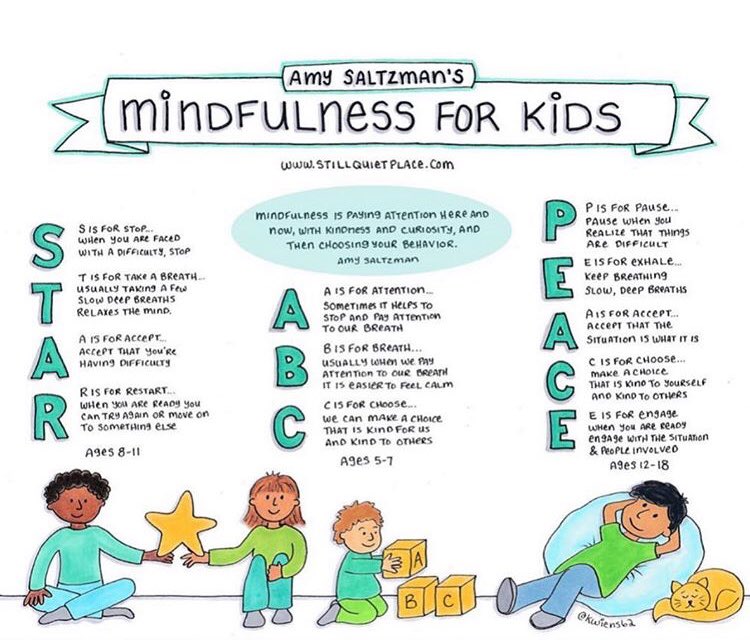 'Kindness is free, sprinkle that stuff everywhere.'
At Pawlett  we feel we have an important role to play in helping children  develop their emotional well-being and a growth mind-set.    We promote positive mental health as we believe this will improve a range of outcomes for children including attitudes to learning and better attendance.  This is supported by our ethos "Learning together, Growing together" and our school values: Curiosity, Respect, Happiness, Perseverance, Creativity, and Hope.
Below are links and useful resources to help our emotional development.
Reading Together
Reading books together with your children are a great way of exploring emotions and providing opportunities for discussion.