Buzzard
1.6.2020
Welcome to Term Six!
We were really impressed with the efforts on Google Classroom in Term Five, well done crew! Google Classroom will continue to be our learning platform and means of setting learning and we hope that you can join us on there.
Please continue with using Spelling Shed (new spellings on there each week), TTRockStars, Hit The Button and please do try and read as much as possible, this could be anything from a set of instructions to a recipe for baking something, reading skills can be developed and learned everywhere! If you are able to read to your children this is a wonderful opportunity to share exciting texts together. We really do value reading opportunities in every shape and form here at Pawlett and we foster a love of reading.
There are some great learning opportunities out there, let's not underestimate the value of measuring out ingredients for a recipe or the design and technology skills involved in building a den! There continue to be many wonderful online resources out there to help too.
Keep up the good learning crew and don't forget to share your experiences on our social media sites as well as on Google Classroom when you can!
22.5.2020
Following further guidance, we have issued the following letter for all parents and carers of our Pawlett Primary School Academy families.  Please email us on info@ppsa.theplt.org.uk if you have any questions.
To our wonderful Year 6 students who would have been finishing their SATS today – for you.
As SATs week arrives, it is not quite the same,
The tests that were printed this year never came.
The displays are still up; walls full of Maths 'rules'
But Year 6 it's different, at present, in schools.
For some of you, happiness, lots of relief,
For others a sigh of pure disbelief.
That you worked really hard in advance of this week,
Expected and Greater Depth marks you seek.
Algebra, fractions, the times table drills,
Inference, retrieval, in-depth reading skill.
Past, present, progressive…and all the SPAG terms,
You've practised and mastered them over the years.
Fear not though, the SATs, yes, won't happen this term,
But remember tests don't measure everything you learn.
Primary subjects are varied; you've always tried your best
And many of those skills that you've gained can't be defined by a test.
So here at Pawlett Primary School, you've made us so proud.
We sit here with pride and we shout this out loud…
"Year 6, you amaze us, you've come incredibly far
And we don't need a test to see how amazing you are!"
We are so proud of you,
Love from
Mrs Semken and all of the PPSA team
These fun Reading Challenges have been created by the @OpenUni_RfP team.
Click on this link and choose your preferred age range and get going! Which reading challenge will you do first?
We have been really impressed with your attitude towards your home learning on Google Classroom Buzzard Class! Well done!
We will continue using Google Classroom as a platform for home learning.
Don't forget to use:
Spelling Shed (new spellings on there for each week)
TTRockstars and Hit The Button (Topmarks Site) for practising times tables
and there are so many wonderful online resources out there to use.
Keep up the good work crew!
Google Classroom is now live!  You will have all been sent login details, ANY problems please let us know on info@ppsa.theplt.org.uk and we will help!
WELCOME TO TERM 5!
Today marks the start of term 5 and even though it's not the start to the summer term we would have wanted or liked, we will all make the best of it.
Logins and passwords for Google Classroom will sent to you today.  Along with a children and parent guide of how to use it.  If you have any problems with this over the coming days and weeks. please let us know (info@ppsa.theplt.org.uk).  It is all very new to us too but between us we will work it out – we promise!
We appreciate how hard it is to keep children motivated and engaged with home learning and many of you are also trying to work from home so please don't put any pressure on yourselves or your children and only do what you can. We are here to help if you need anything so please contact us if you have any concerns.
The most important thing is that we all stay home and stay safe. We will continue to post lots of links to free online materials that are easy to access from home on Facebook and Twitter. From today BBC bitesize are launching daily lessons for all year groups which are a fantastic free resource: www.bbc.co.uk/bitesize  We will signpost you to some of these lessons on Google classroom.
Please take care and know that we miss you all so much and cannot wait until we can be together again.
3/4/2020
Morning everyone! As Easter is fast approaching here are some Easter activities you could try over the holidays.  Please try as many or as few as you want.
Easter Learning Theme Challenge Grid (1)
Enjoy! Have an eggsciting Easter!
#FreeWritingFriday
For just 15 mins today, find somewhere quiet and write – about anything you like, as long as you are writing – one rule – silent working! I will share the fact we are continuing this with Cressida Cowell (author of How to Train Your Dragon series and the Wizards of Once books) as she is the one who inspired us to start it.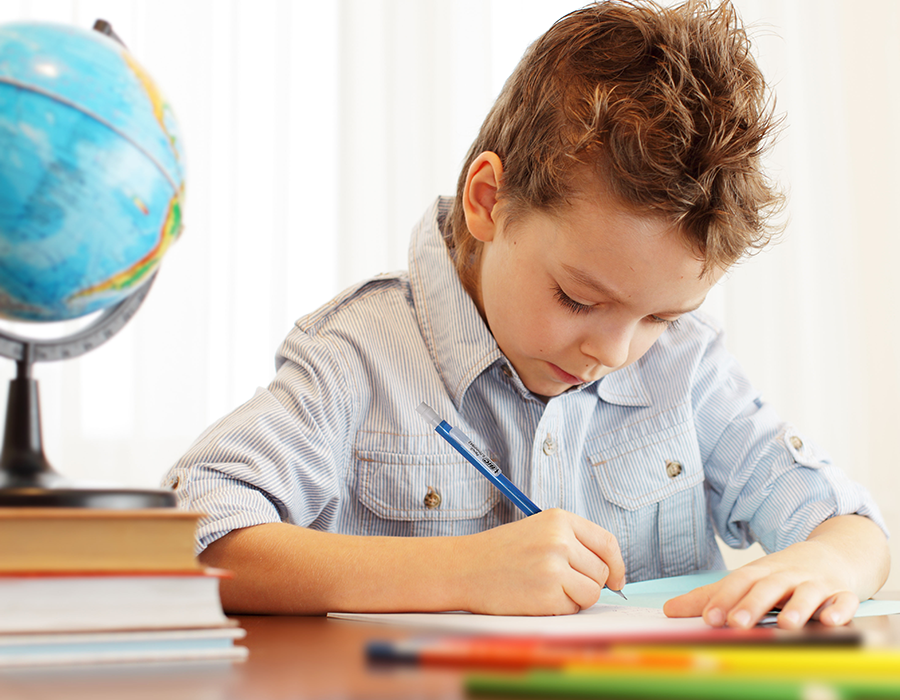 The other thing that Friday means is #HotChocFriday!  We'd like to see as many of you enjoying a well-deserved hot chocolate, because we feel you have all been going above and beyond at the moment.  You know what mums and dads, you absolutely deserve one too, thank you for ALL your support at this time – send us your pictures of you enjoying your #HotChocFriday.
2/4/2020
Hello to all you distance learners out there!  I wanted to say how exceptionally proud we all are at PPSA of what learning you are continuing to do whilst we are in this situation.  It is really tough, we do understand and parents out there we are not expecting you at this point to be teaching your child NEW things that we cover at cover (don't worry we won't be asking you to teach the present perfect tense or fronted adverbials) but what you can teach them is how to boil an egg or re-wire a plug or how to build a den with nothing but a sheet and some clothes pegs!  All of us are having to grow into our new roles at the moment, so give yourselves time to do this – we all need time to readjust.
After Easter, if we are all still in this current situation, we be using Google Classroom.  More information will be sent out about this over the coming days.  This will enable children (teachers and parents) to have a little more structure in their distance learning.  Watch this space.
In the meantime here are some mindfulness ideas for kids – enjoy!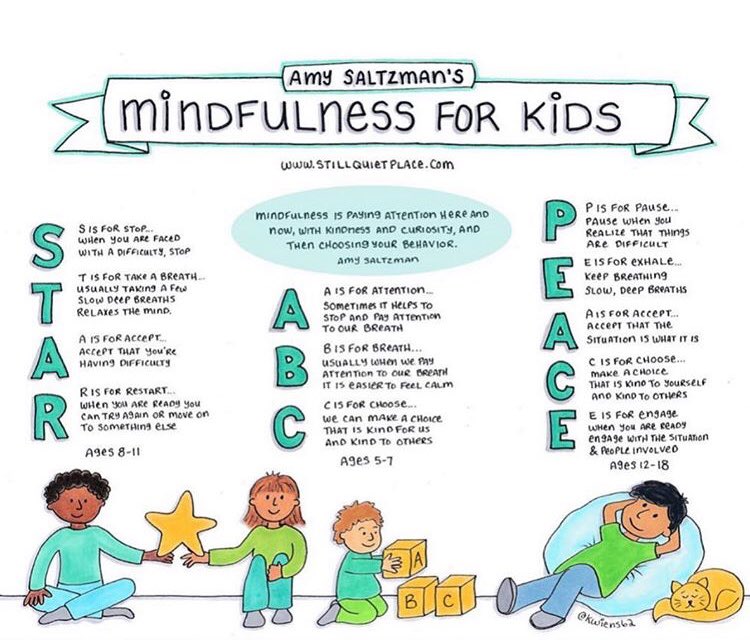 1/4/2020
Good morning all!  Welcome to April everyone.  It is lovely to be hearing from you, emails, pictures, videos – they are all fabulous to see please keep them coming info@ppsa.theplt.org.uk
We have been updating our Facebook page – thank you to the parents who have sent me things to add, this is great.
We all know we cannot go out and about at the moment (except for essential reasons) so lots of places have opened up their virtual doors for us to visit.
Take a look at:  virtual tours
Let us know where you have 'visited' today!
Any of you want to get crafty and arty? Leila who runs create you has got products which can be delivered and she does a live class every Monday and Wednesday at 2pm and sets challenges for the children as well.
Thank you Louise for sharing that with us at Pawlett Primary School.
https://www.facebook.com/groups/210513623365870/?ref=share
30/3/2020
Good morning to you all.  Here we are Week #2 of our 'new normal'.  I hope you all had a good weekend.
Lots of activities will be posted on our pages this week, also on Facebook and Twitter.
I was sent this over the week, thought I would share it with you all.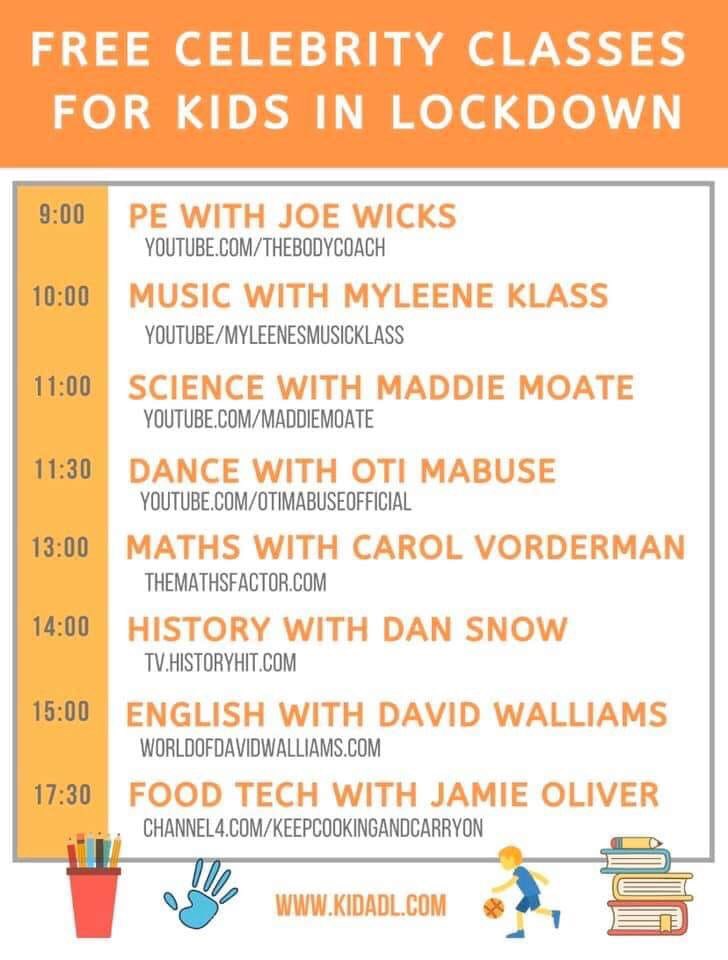 Please keep in touch, send us  pictures of your learning to info@ppsa.theplt.org.uk
27/3/2020
Good morning all!  What another beautiful day it is out there.
I have just been sent a link to @ChesterZoo as they are opening up their (virtual) doors for us all to spend the day at the zoo.
🐘🎥 LIVE: A virtual zoo day at @chesterzoo! 🎥🦒

As you can't come to #TheZoo right now, we'll bring it to you!

Join us on our @Facebook page tomorrow from 10am and enjoy a whole day of animal antics, LIVE from your sofa 🙌#StayHomeSaveLives pic.twitter.com/rNsMpCpnXk

— Chester Zoo (@chesterzoo) March 26, 2020
Enjoy!
26/03/2020
In class we have been reading, 'The Terrible Thing That Happened to Barnaby Brocket'  What did YOU think of it?  We would love to read your reviews email us your thoughts on info@ppsa.theplt.org.uk
We look forward to hearing from you!
If you loved the book and want to hear it again, you can listen to is on audible
Just don't forget to cancel the subscription before 30 days are up so you can listen for free!
GOOD MORNING ALL! Watch this space for updates later….
25/03/2020
Hi everyone – we do hope you are all ok out there?  Please get in touch with us if you are experiencing any problems with any of the activities we have suggested – or indeed just want to say hello – we would love to hear from you.  We are all missing seeing you, drop us an email on info@ppsa.theplt.org.uk
There have been a few issues with some of the websites being a little overwhelmed with traffic, but as far as we are aware this has settled a little now.
We are looking into using Google Classrooms as this situation continues, but we will update you with how this develops and how we can all use it.
Take care of yourselves, stay safe, and stay in touch.
24/03/2020
Here is a link to Audible Stories – All stories are free to stream on your desktop, laptop, phone or tablet.
Good  morning all! Another beautiful day out there, try as much as you can to get some sunshine and fresh air albeit in a garden, balcony or even through an open window!  Take care and stay safe.
David Walliams is releasing a free audio story every day.  Click here to find out more World of David Walliams.  Thank you!
23/04/2020
Suggested TimeTable
Please click on the link above for some ideas of what to do and when!
10am today (and every day) there is a #MathsParty hosted by White Rose Maths.
Log in to WhiteRoseMaths/Homelearning
Select your year group, watch the video, try the questions, if you are stuck you can email mathshelp@whiterosemaths.com or email us at info@ppsa.theplt.org.uk – Happy Maths Party!
Useful links and resources for you to access over the coming weeks
We can't thank you enough for your patience and kindness over the past week with regards to our current situation.  This is an unprecedented situation that we find ourselves in and we know you appreciate that we do not know all the answers but we can assure that we will keep the communication lines open and keep you up to date with developments.  Should you need to contact us please email info@ppsa.theplt.org.uk and we will get back to you as soon as we can.
We will be updating all our class pages over the coming weeks.  Learning resources have been sent home, along with reading books and exercise books in which children can use – they are theirs to keep.
Lots of learning related organisation are offering free access or free apps.   Ones we would suggest are:
There are spellings on there ready to play and learn until the start of May!
TTRockstars
Keep playing!
We follow the small steps approach to maths and use White Rose Maths at school – this has been released today.
More to follow…